Here is how to access a Musing Monkeys provided email.
Access from browser
This is the least technical, most reliable way to access your email.
Visit https://webmail.musingmonkeys.com/ or https://webmail.<<your domain>>/For username, enter your FULL email address ex: rob@musingmonkeys.com
Access from iPhone
1. Go to Settings > Mail, Contact, Calendars and select Add Account.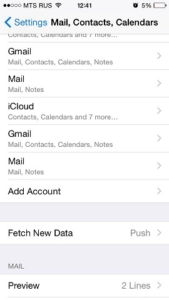 2. In the displayed list of email providers, select Other. Then tap Add Mail Account.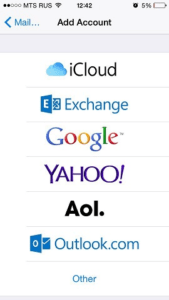 3. On the New Account screen, enter the following information:
Name. Specify the name that will be displayed in your emails.
Email. Specify your full email address. Example: admin1@example.com.
Password. Specify the password of your email account.
Description. Specify account description (optionally).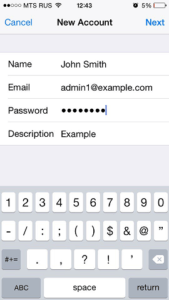 4. Tap Next. At the top of the next screen select IMAP (if you want to keep copies of received email messages on the server) or POP. Then specify the details of your incoming and outgoing mail servers. For both servers, you should enter the following:
Host name. Type in your domain name, for example, example.com.
User name. Type in the name of your email account, for example, admin@example.com.
Password. The password to your email account (it is optional for outgoing mail server).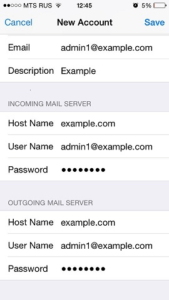 5. Once the email configuration is added, tap Save to continue. The connection to the specified server will be verified. If the connection is OK, you will see the screen where you can choose what information you want to sync with your phone.
Access from other
Most systems have the ability to add emails in much the same way as the iPhone does. A few key things to note: When it asks for the protocol, select IMAP. When it asks for your username, remember to enter your complete email address, including your website name: ex: username: rob@musingmonkeys.com